Well, there is one big perk of being home alone for a month while Collin is at Spring Training:
so much productivity.
I have no cute, funny, friendly husband at home to force me to make cookies or watch movies, so I can hole up in my office for hours at a time, knitting and sewing and painting whatever I want. I was an only child for the first eleven years of my life, so I entertain myself marvelously.
This winter, I went on a baby hat frenzy. I made one for my little niece, Adalyn, and once I realized that it took me about two hours to make one and used only a bit of yarn... I couldn't stop. I went for a week or two, a hat always on my needles... I think I made about a dozen. I gave them away to friends and family who had newborns, but I've had a few left over in my office ever since. So, I guess it's about time I posted them up here and sold them off on
Etsy
!
These hats are teensy, they are best for bringing to a new mom at the hospital and taking baby home for the first time. Most babies grow out of them pretty fast, but then it's so fun to keep them to remember how small those little heads used to be.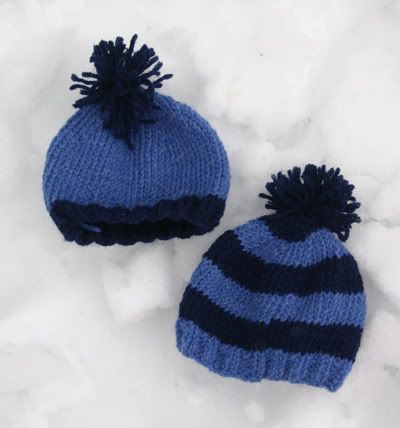 Love these navy and cornflower stripe boy ones.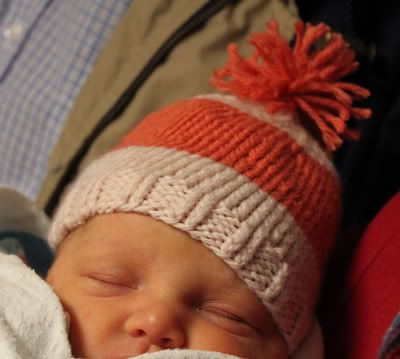 A picture I stole from my friend
Taylor
of her new little cousin wearing a blush and coral stripe one.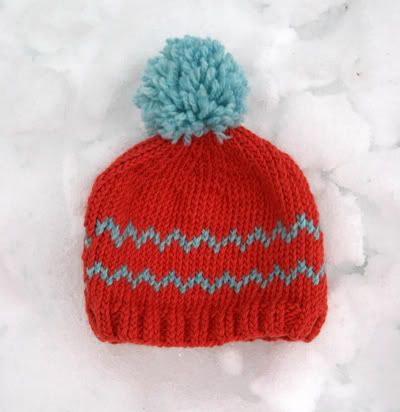 A zig-zag coral and aqua hat, I made one just like it for my friend
Annie's
niece for Christmas! This one has a
legit
fluffy pom on top!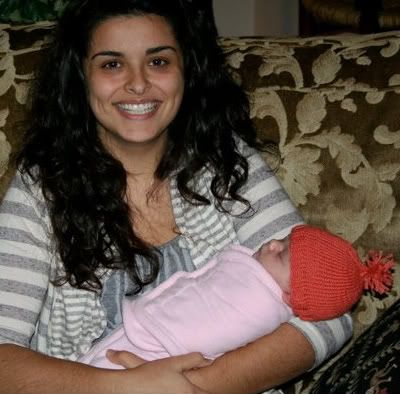 And this is me and Adalyn, with her solid coral hat - she likes me best because I love to give her presents. haha.
You can find them on my
Etsy
now for sale - if there's not a color combination you like, just
contact me
and order one to be custom-knit!
---
Along with this knitting post, I thought I'd share a very joyous completion of a looooong project: my first full sweater! I started this sweater in the winter of 2008, inspired by my office mate at the UGA School of Art who was addicted to knitting patterns off
The Purl Bee
. I chose the
Treeline Striped Cardigan
, and obviously it's been sitting in my knitting trunk, getting worked on very slowly for the past three years. Finally, last night I finished the last bit of the collar and edging and it was done!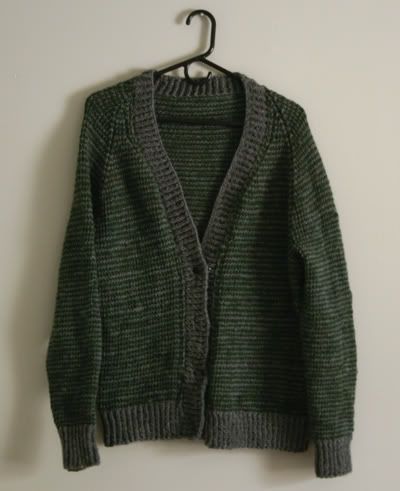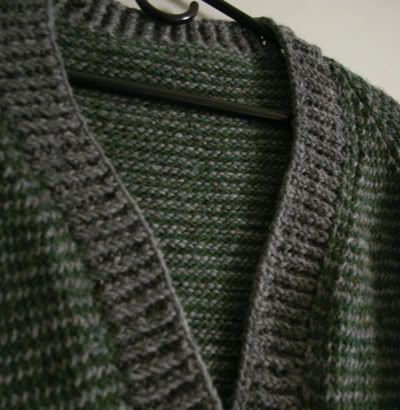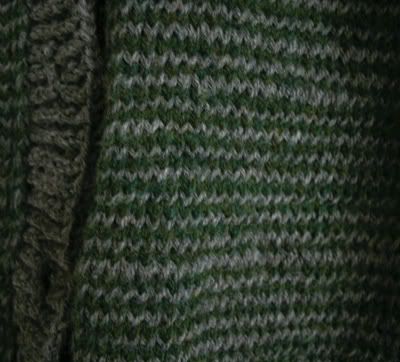 I will admit, it's a little funky. The sleeves have a weird bump in them at the same place (obviously something I didn't understand about decreasing stitches at the time) and I know I screwed up the yoke - it was at that point that the cardigan sat in my trunk for probably a whole year, wrong and rejected. One day I decided "close is close enough" and got back to work. I still have to add buttons, but it looks like a good one for cozy evenings with hot cocoa and Harry Potter (although I don't consider myself to be Slytherin material)!