Welcome back to me! Since my last post, so much has happened - apartment finding, moving in, unpacking and decorating, throwing a baby shower, meeting up with long lost friends, two family birthdays, and replacing our refrigerator. Life never stops, does it? Well the good news is that Collin and I are on the up and up as far as getting our lives together - and this weekend is our one year anniversary! He won't tell me where we're going for sure, but next week definitely stop by the blog for a recap and some pictures from our trip!
There are tons of project pictures on the back-burner, and lots more to take of the apartment and such, but I thought I'd catch up first with my dear friend Stephanie and her upcoming wedding. You've seen her
save the dates
, and her
shower
invitations - but here's the real deal: the wedding set!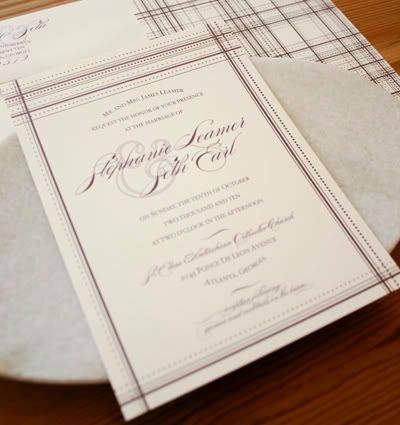 The invitations match the save-the-dates in the pattern I like to call "dot plaid." The reverse of the invitation was printed with this plaid pattern - which I think is really fun next to the simplicity of the set!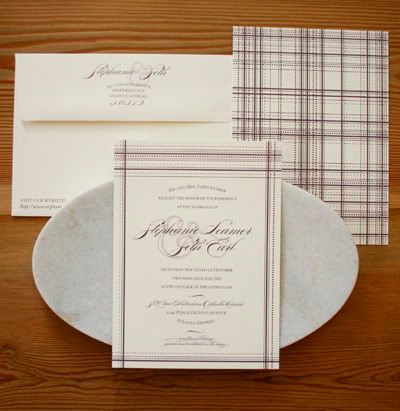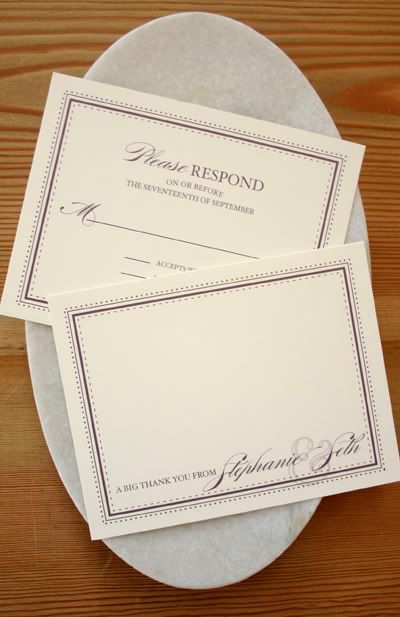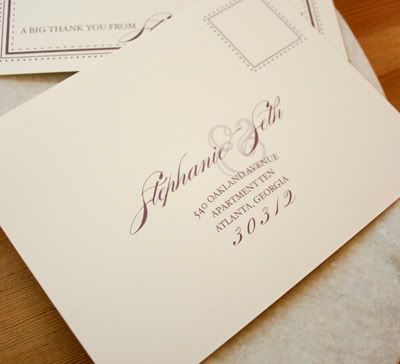 And we printed the programs at the same time to match and save money/time: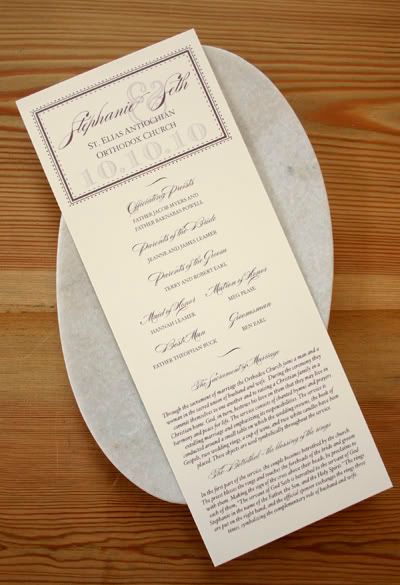 All of the invitations are printed on Neenah Classic Crest in Natural White 110lb cover stock. I like to use 110 since lots of my clients choose to make their response cards and thank you notes into postcards - this cover stock holds up well in the post... I'll never use 80lb again! All pieces are flat printed in Pantone color 262 plum. Can't wait for the wedding in a couple of weeks!